RBR+TVBR InFOCUS Podcast: Jesus Salas [PODCAST]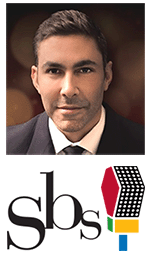 Spanish-language media is certainly in everyone's sights right now, given the blockbuster bi-national merger plans of Televisa and Univision Communications. This only further demonstrates the continued power of the U.S. Hispanic consumer, and why Spanish Broadcasting System (SBS) is poised for more growth across 2021.
In this exclusive conversation, SBS EVP/Programming Jesus Salas shares how the company's radio stations gained audience across the COVID-19 pandemic and has kept it, while also giving a preview as to what else SBS has in store for the rest of the year in this episode of the RBR+TVBR InFOCUS Podcast.
Listen to the podcast CLICK HERE.

Courtesy of Radio TV BUsiness Report