Resetting the Bar on Brand Communication [INSIGHT]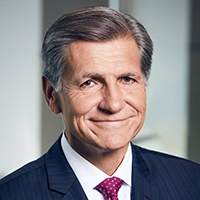 By Marc S. Pritchard – Chief Brand Officer at Procter & Gamble
For decades, P&G carried the title of the world's largest advertiser. What does that really mean? The current definition is simply about who spends the most money. However, celebrating a company as the largest spender implies that it's better to spend more and more each year. At P&G, we see this differently. It's time for a reset.
It's not who spends the most that matters. What matters is who reaches the most consumers with the greatest media precision, the highest advertising effectiveness, and the optimum efficiency to deliver sustained growth and value creation.
We see it that way because P&G operates with a portfolio of daily use cleaning, health, and hygiene categories where performance drives the choice of a brand. We understand consumer needs, and address those needs through superior products, packaging, brand communication, retail execution, and value. Productivity fuels investments to improve superiority and the bottom line. And we strive to stay ahead by constantly looking around corners to constructively disrupt every element of the value chain.
Superior brand communication is an essential element of delivering superior performance and value to consumers. We're not just raising the bar; we're resetting the bar to higher levels needed to provide the very best media and advertising experience for consumers in a way that drives growth and value creation.
I recently shared how we are doing that at the Association of National Advertisers' (ANA) Media Conference and am happy to outline our approach here in case it's useful for you:
1. We're resetting the bar on understanding the consumers we serve.
We engage with people in their homes, in stores, and online. We use the vast repository of P&G's proprietary consumer research data on habits and practices, advertising testing, and technical product and packaging studies. And we get data and insights collected from panel participants through measurement sensors in Connected Homes. We bring these data assets together into P&G's proprietary consumer database called Consumer 360 and develop predictive analytics and algorithms to build digital solutions for brands to reset the bar on every element of media and advertising.
2. We're resetting the bar on media reach.
We find that many brands keep the bar too low and settle for target audience reach of around 50 – 70%. Washing clothes, brushing teeth, and using toilet paper are done by pretty close to 100% of people on a regular basis so there's no reason to settle for such low reach. We're resetting the bar to achieve 90% target audience reach and get as close as possible to 100%. We want to reach all consumers and each consumer, which means 90 – 100% reach among each multicultural group – Black, Hispanic, Asian-Pacific, Native-Indigenous, White, People with Disabilities, and LGBTQ+ consumers – with representative and relevant advertising, in resonant multiculturally-owned and targeted media programming.
3. We're resetting the bar on managing ad frequency.
At the start of my career, as the Sure deodorant Assistant Brand Manager, the first media plan I developed followed the rule that it was sufficient to reach the brand's target audience – people who sweat and don't want to stink – with one ad, maybe two, every week. If the ad effectively communicated the superior performance and value of Sure, people needed to see it 1 – 2 times a week to be aware of the brand and keep it top of mind for when they're ready to buy. This made sense, particularly since it was fairly easy to remember "raise your hand if you're Sure." While there is much more complexity and it's harder to cut through the clutter today, consumers tell us that it's annoying to see the same ad over and over again.
It's time to reset. With data, analytics, and digital technology, we can more precisely reach who we want, and cap frequency at a level that's optimum for awareness, persuasion, and a good consumer experience. And with the ANA's Cross-Media Measurement program on the way, there's no reason we should see the same ad multiple times across broadcasters and platforms. After all, it's just not that hard to remember that "if it's gotta be clean, it's gotta be Tide," "Brush like a pro with Oral-B," or "Enjoy the Go with Charmin."
4. We're resetting the bar on advertising effectiveness.
We expect every brand to have an enduring brand campaign that is inspired by insights into the daily lives of the people the brand serves, transformed into creative ideas that feel like "you're speaking directly to me," and that communicates superior performance and value for the job to be done, problem to solve and habit to form. The degree of creative difficulty for communicating performance is high on these daily use cleaning, health, and hygiene products – we need to convey what that everyday product is, what it does, how to use it, why it's better – and do so in a way that's useful and interesting. This is the gymnastics equivalent of a full-twisting double back somersault with a half gainer from a tightrope to a tightrope.
We do just that through creative MVPs – Most Valuable Partners who are the most brilliant creatives in the world. And we combine that unique human creativity with the power of data, analytics, and artificial intelligence to help us iterate and optimize to achieve the highest levels of persuasion and effectiveness.
5. We're resetting the bar on working more productively.
P&G is doing more work in-house because we've built capabilities in data acquisition and management, analytics and insights, digital technology, algorithm and AI development, media planning, negotiations and buying. This broadens the skills and scope of work for P&G brand builders and enriches their jobs and careers. As we take on this work, it's changing what is needed from our agency partners. More than ever, we need agency partners to see around corners, and innovate in areas such as measurement, stewardship, content development, Artificial Intelligence, immersive experiences, multicultural media ecosystem development, media supply chain efficiency, and the future of media and advertising. We're finding that we can do more work in-house productively and we can strengthen agency partnerships at the same time to create even more value.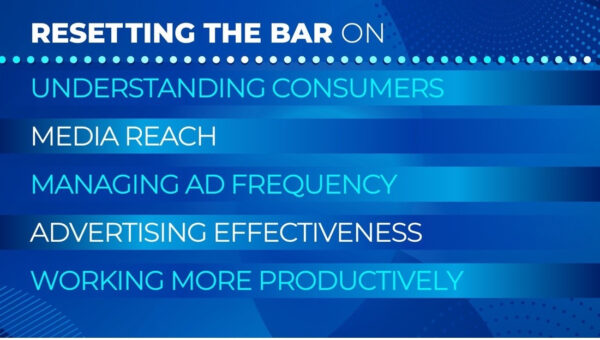 A Closer Look
Pampers is one example of how we're resetting the bar on understanding consumers, media reach, ad frequency, ad effectiveness, and working more productively.
Pampers has an in-house media team that is creating growth and value through one-to-one brand building, which is necessary because parents with babies in diapers represent only 10% of households. In the past, Pampers reached 70% of parents largely through TV, but only about 5% of diapering households, which is a lot of media waste. They've transformed their model by transparently collecting and leveraging first party data provided by parents, creating a one-to-one trusted relationship with parents from pregnancy through every stage of baby development.
When parents learn they're pregnant and go online to search to determine when the baby is due, Pampers Due Date Calculator is served to help. Pampers provides additional content such as the Baby Name Generator, surveys about baby development, and augmented reality bedtime storytelling. Pampers asks parents to join the Pampers Club to receive other relevant information and rewards for purchasing diapers. These interactions create value, which in turn, creates trust and willingness for parents to share data, and buy Pampers. With Pampers Club, we now can engage directly with 50% of all parents with babies in diapers.
With first party data and other sources, the Pampers media team also creates precise "smart audiences" using a proprietary algorithm to define consumer groups across the various stages of baby and child development. Pampers reaches these "smart audiences" through programmatic media, buying and serving digital communication only to who they want to reach, and in a way that avoids excess ad frequency so the same person won't see the same ad over and over.
To improve ad effectiveness, the Pampers team uses testing called "AI Studios," with proprietary algorithms that test ads in one day for $1,000, versus traditional tests that can take 30 days and cost $30,000. Consumers see an ad and are asked open-ended questions about thoughts, feelings, and reactions. That feedback is then uploaded to a neural data network comprised of decades of consumer reactions to advertising. Artificial intelligence then analyzes and interprets the consumer feedback and "scores" the ad against known ads to predict performance in market.
Brands can make changes to images, music, copy or text to iterate and improve the ad for the best performance. This fast-cycle testing allows the Pampers creative team to optimize more than 140 different ads a year for different platforms—including digital media, Tik Tok, You Tube, Pinterest, Instagram, e-commerce, streaming TV, and broadcast TV.
These strategies are working. Pampers US grew sales 10% last year, with reach at 95%, up 20 points; with awareness up 26 points, trust up 13 points, and ROI up 17%. All this with 15% media savings; resetting the bar for performance and leaping over it to be the best at Superior Brand Communication among 10% of households.
Tide is another example. Tide was one of the first brands to bring media in-house and is transforming TV media to try to reach up to 100% of households. In broadcast TV, they received program and network viewing data, converting it into a planning algorithm that analyzes and chooses where to place ads to maximize reach at lower cost. Algorithms are also helping them to optimize the allocation of ads within programs and to test a new way to buy ads spread evenly across all TV programs and channels.
With the shift to streaming TV, 70% of households are reachable with ads but there's excessive ad frequency within the same shows, and audiences of the big platforms largely overlap. Smaller streaming platforms can help Tide achieve more reach because of unique individual audiences. To find these audiences, Tide switched to programmatic media buying, finding unique Connected TV IDs across all platforms to stop duplicating ad frequency, increase reach, and save money.
The Tide creative team also uses AI Studios tools to optimize advertising. In the current inflationary environment, they've created new ads to demonstrate performance and value, and even went back and tested some of their best ads from several years ago to optimize and modernize for today.
Tide now reaches 86% of households with a line of sight to 92% and is growing sales, resetting the bar to achieve Superior Brand Communications among all households.
We see retailer media as a significant opportunity to accelerate brand and market growth through mass media reach with precision closer to actual purchase using search, programmatic media, and shoppable media. Retailer Search represents one of P&G's largest and fastest growing elements of media spending. We're working with retailers on direct access to their search programs to adjust ad buying and content every 15 minutes – increasing sales return by 4x – and increasing basket sizes.
On programmatic media buying, we're combining P&G "smart audience" data with retailer shopper and purchase data in a transparent and privacy-protective way, creating new insights to attract new users, buy more items, and buy more often to drive brand and market growth. A U.S. retailer combined shopper data with P&G consumer data in a third-party "clean room." This led to new audiences such as Non-Shoppers, New Homeowners, and New Parents within 40 miles of a store. We then created retailer-specific advertising with multiple products that we served to those audiences through programmatic media. This retailer increased shoppers and grew category sales, and P&G grew brand sales and users.
And we're creating Shoppable Media that enables consumers to instantly see, search, and buy a product through the media they're engaging in, reducing time and steps from awareness to purchase.
Multicultural media is another example of resetting the bar on Superior Brand Communication. We believe multicultural marketing IS mainstream marketing and IS one of the single biggest opportunities for market and brand growth. That requires making multicultural media mainstream media through new habits: reaching all consumers and each consumer through diverse media reach of at least 90% for each multicultural group, developing representative and relevant advertising reflecting unique insights for each group, and placing those relevant ads on resonant multiculturally-owned and targeted media programming. Several P&G brands are adopting these habits to reset the bar.
Take Old Spice, a brand that is growing among Black consumers with the relevant and engaging Men Have Skin Too campaign starring Deon Cole and Gabrielle Dennis and which is featured on resonant media like Kevin Hart's Laugh Out Loud (LOL) network. They've created a unique Old Spice LOL program called "Writer's Room," which enables new forms of engagement, and even retail tie-in.
Here's an episode:
Studies show that reaching Black men with this kind of relevant content in resonant media like LOL leads to growth behind 64% higher recall, 46% brand favorability lift, and a 28% increase in purchase interest.
Old Spice is also reaching Asian-Pacific men, joining forces with the PCA agency and director Clayton Tony Au on "Finer Things" starring Ross Butler, Melody Peng, and Peggy Lu. This relevant advertising is part of a bespoke media plan with Asian Media Group, a 100% Asian-owned network with access to premium ad inventory across online video and streaming TV. The performance is excellent, with 94% view through rate – nearly 10 points above average – and a click through rate of 8 times the benchmark; leading to growth among Asian-Pacific consumers.
And there's Gain, that deliberately builds media reach to achieve up to 90% among each multicultural group through investments in resonant Black, Hispanic and Asian owned and targeted media programming with relevant ads like this:
This combination of relevant ads in resonant media delivers +45% higher than average creative effectiveness, leading to market shares among Black, Hispanic, and Asian-Pacific consumers that are well above the national average.
The evidence is clear – reaching at least 90% of each multicultural group with precision, through relevant advertising that increases attention, engagement, and purchase; in resonant multiculturally-owned and targeted media programing, creates more growth and value. ANA's Alliance for Inclusive and Multicultural Marketing (AIMM) just published a study to provide even more evidence, indicating up to a 38% sales lift and up to a 52% increase in trust across multicultural consumers when relevant ads are shown in resonant media programming. And Lumen Research of P&G brand ads among Black, Hispanic, and Asian-Pacific consumers indicated a 41% increase in attention and a nearly 2 times increase in viewing time when relevant ads are in resonant media.
These examples illustrate what's possible when we go beyond raising the bar to resetting the bar on Superior Brand Communication. We know it's not who spends the most; what matters is who reaches the most consumers with the greatest media precision, the highest level of advertising effectiveness, and the optimum efficiency to deliver growth and value for brands and across markets, and the very best media and advertising experience for consumers.