ROYAL PRESTIGE appoints DDB and PHD as global agencies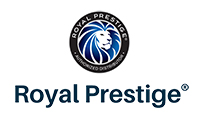 Royal Prestige, headquartered in Wisconsin, has assigned its creative and media business to DDB and PHD following a pitch in late 2022, coordinated by the consultancy Think Catalyst and led by Riccardo Ferraris, CEO and Vivek Kuchibhotla, Programs Director.
The Miami and Mexico offices of the two Omnicom Group agencies will lead the global vision and local execution work required by Royal Prestige, as part of its growth strategy in the United States and Latin America.
"The integrated work between the Hispanic market in the United States and Latin America is DDB Latina's hallmark, so we found ourselves fully identified with the needs of Royal Prestige. The challenge of being able to bring its communication to the same level as the quality of its products, which have no comparison, is exciting," comments Juan Carlos Ortiz, CEO of DDB Latina.
Carolina Solanilla, President and CEO of PHD Latin America, says: "We are very happy for the vote of confidence of Royal Prestige and, at the same time, I am proud of the quality of the work that we have carried out for our client as a network, in the name of Omnicom group. We are committed to fulfilling Royal Prestige's vision of transforming the kitchen and becoming a brand that offers high-quality products and services."
Riccardo Ferraris, CEO of consultancy Think Catalyst, which managed the pitch process, shares: "We look forward to a long and productive partnership between Royal Prestige and DDB/PHD." While Vivek Kuchibhotla adds: "DDB and PHD carefully and faithfully followed the AdMatch process that we design to offer tailor-made solutions for clients and agencies."