The State Of TV: Cord Cutting, Viewership Declines, And Older Audiences Mean Advertisers Need AM/FM Radio For Incremental Reach And The Light TV Viewer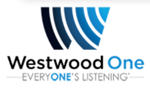 By Pierre Bouvard is Chief Insights Officer at CUMULUS MEDIA | Westwood One.
The television landscape is undergoing massive change as audience viewing habits shift from linear TV to ad-free streaming options. Major players like WarnerMedia, NBCU, ViacomCBS, and Disney are all pouring resources into their video subscription services at the expense of their broadcast TV and cable networks.
What does this mean for advertisers who have historically used TV in their media plans for mass reach? How many people are they actually reaching now?
This is the state of TV:
To read more CLICK HERE.