Strong client-agency relationships lead to more effective work [REPORT]

Research from Aprais and WARC reveals that the strength of the relationship between marketer and agency has a direct correlation to the output of effective work.
Why it matters
The conclusion comes from cross-matching the WARC Effective 100 database with Aprais' database of client-agency evaluations. The subsequent study, Do stronger relationships produce stronger results? demonstrates where the strongest, most effective relationships excel, and it points to where brands and agencies should focus their efforts in developing an effective culture in the partnerships they build.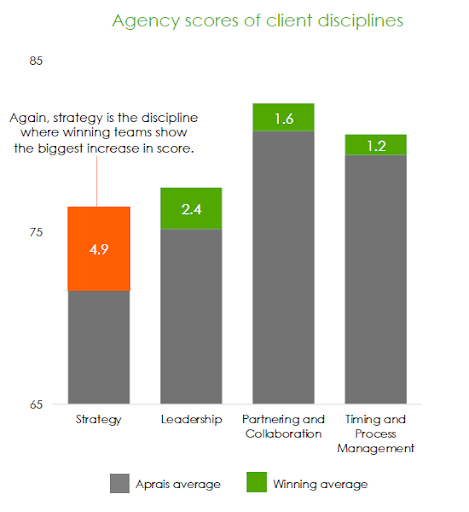 Key findings
Across the board, relationship scores were stronger in client-agency pairings that had won an effectiveness award.
68% of agencies that had been awarded for effectiveness were scored above average by their clients.
67% of clients that had been awarded for effectiveness were scored above average by their agency partners.
Where relationships excel
Strategy. This is the discipline for which winning teams show the biggest increase in score compared with average relationship scores. And it applies when clients score their agencies and when agencies score clients, showing that teams on both sides of the relationship need to get involved with the strategy behind great marketing ideas.
Trust. The team can be relied on to deliver and behave with integrity. This was the highest-scoring behaviour for both clients and agencies, and also a clear and positive differentiator when comparing award-winning teams with the overall average.
Challenge. The team uses initiative to challenge the status quo and does not allow conflict to go unaddressed. This is the behaviour that shows the greatest difference between average relationships and the award winners.
To download report, CLICK HERE.