Tajín Launches New Campaign to Promote Its Mild Hot Sauce and Chamoy Sauce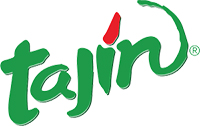 Tajín International Corp, the company behind the popular Tajín Clásico Seasoning, has recently launched a new campaign to promote its Tajín Mild Hot Sauce and Tajín Fruity Chamoy Hot Sauce. As the number one chili lime seasoning in both the U.S. and Mexico, Tajín is looking to expand its presence and showcase the distinct flavor profile of its sauces.
Under the tagline "Not Just Another Hot Sauce," the campaign includes a range of digital ads, influencer engagement, and point-of-sales materials. It features two video spots, one promoting the unique and complex flavors of its fruity Chamoy sauce and the other taunting the flavor profile of Tajín Mild Hot Sauce. The English and Spanish spots were created by the brand's agency of record in the U.S., d expósito & Partners.
The increasing popularity of Tajin's hot sauce products is a testament to their unique, milder flavors which enhance the taste of fruits, and their versatility in combination with popular American and Mexican foods.
Tajín Mild Hot Sauce with the red cap pairs well with savory snacks like tortilla chips, chicken wings, pizza, and even micheladas and is made with a blend of 100% natural chilies, lime juice, and sea salt.
Tajín Fruity Chamoy Hot Sauce with the yellow cap is made with the same natural ingredients but offers a unique fruity and tangy flavor that comes from apricots, ideal to be paired with sweet snacks like fruits, smoothies, mangonadas, and ice pops.
These Tajín sauces flavors range from fruity and tangy to mildly spicy, always with the distinctive touch of lime that differentiates the Tajin brand. Unlike other sauces in the market, Tajín brand sauces have no added sugar or coloring which makes them perfect for the entire family. Both sauces are presented in a 15.8-ounce bottle.
Tajín has been expanding its presence in the United States over the past few years, gaining consumers every day. Although the brand has been a favorite among U.S. Hispanics, its popularity among non-Hispanics continues to grow. The new campaign is expected to further increase Tajín's popularity and sales. Tajín is sold in over 30,000 stores nationwide, including major national retailers and mass merchandisers.