Tanya Ramos-Puig named Latin Grammy Cultural Foundation President
The Latin GRAMMY Cultural Foundation, the philanthropic arm of The Latin Recording Academy, has appointed Tanya Ramos-Puig as President of the organization, effective immediately.

"Six years ago, the Latin GRAMMY Cultural Foundation was launched with the dream of fostering future generations of Latin music creators and professionals. Today, after changing the lives of many young artists, the Foundation is welcoming a new leader with vast experience in the non-profit and fundraising sector to elevate our team and its mission," said Gabriel Abaroa Jr., President/CEO of The Latin Recording Academy. "I want to thank the Board of Directors of the Foundation, especially Chairman, Luis Cobos, and Treasurer, Raúl Vázquez, for their vision and leadership through the years, and during this transition, allowing Tanya to be fully empowered to accomplish our mutual goals."

"I am honored to take on the leadership of the Latin GRAMMY Cultural Foundation, an organization with tremendous credibility and an unparalleled commitment to shaping the future of the next generation of talented young musicians, from around the globe, who share a special passion for Latin music," said Tanya Ramos-Puig. "I am energized by the work ahead and look forward to ushering in the next chapter of the Foundation, built with the relentless effort of a committed Board, a dedicated and enthusiastic team, and countless artists, volunteers and supporters. Together we will be able to uphold the promise of preserving and promoting Latin music for years to come!"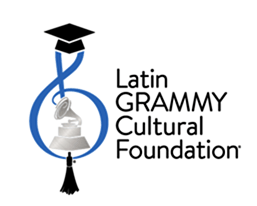 Over the past two decades, Ramos-Puig has devoted her career to improving educational opportunities and life outcomes for youth in the most under-resourced communities. With a track record of growing organizations in key leadership roles at Pencils of Promise, Education Pioneers and The Children's Aid Society, she has served as a tireless advocate for educational equity. She is an alumna of Coro New York Leadership Center and INROADS, and has served as an Adjunct Professor at LaGuardia Community College. Ramos-Puig has a Bachelor of Arts in Sociology from NYU and a Master of Science in Urban Policy and Management from The New School. In 2009, she graduated from the Executive-Level Program at Columbia Business School's Institute for Not-for-Profit Management.

In her new role, Ramos-Puig will report to the Board of the Foundation and the CEO of The Latin Recording Academy.

In addition, music industry veteran Manolo Díaz, who led the successful establishment of the Latin GRAMMY Cultural Foundation as its Senior Vice President, will continue to serve the Foundation as part of its Board of Directors. Under Díaz's leadership — and with the support of various artists like Enrique Iglesias, Juan Luis Guerra, Emilio and Gloria Estefan, Miguel Bosé, Carlos Vives, Julio Iglesias and Juanes — the Foundation allocated more than $5.7 million in scholarships, assisting over 255 gifted music students around the world, while donating musical instruments to schools in need and providing generous grants to researchers, anthropologists, musicologists, scholars and institutions to further the research and preservation of Latin music.