Telemundo & NBC Universo kick off FIFA U-20 World Cup New Zealand 2015

NBC Deportes will present the FIFA U-20 World Cup New Zealand 2015, live May 29 through June 19, on the TELEMUNDO network and NBC UNIVERSO cable channel, kicking off a series of FIFA World Cup events scheduled for 2015. The FIFA U-20 World Cup New Zealand 2015 action will begin on Friday, May 29, when host New Zealand takes on Ukraine at 8:30PM/7:30C/5:30P on NBC UNIVERSO. TELEMUNDO will air all of Mexico's first-round games: Mexico vs. Mali, Saturday, May 30 (8:30PM/7:30C/5:30P); Mexico vs. Uruguay Tuesday, June 2 (11:30PM/10:30C/8:30P), and Serbia vs. Mexico, Friday, June 5 (11:30PM/10:30C/8:30P). Click here for a full calendar of FIFA U-20 World Cup New Zealand 2015 matches on Telemundo and NBC UNIVERSO.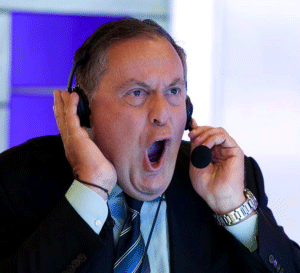 To mark the first time-ever that all 52 games will be transmitted live in Spanish-language, NBC Deportes has assembled an incomparable group of sportscasters led by internationally acclaimed play-by-play announcer Andrés Cantor and featuring three-time top Mexican scorer Carlos Hermosillo, veteran commentator Sammy Sadovnik and former Chivas de Guadalajara star Manuel Sol. In addition to 104 hours of live TV and digital broadcasts, TELEMUNDO and NBC UNIVERSO will provide a wide range of complementary coverage by its special correspondents in New Zealand, Ana Jurka, Kaziro Aoyama, Leti Coo, Daniela Rodríguez and Francisco Cuevas. Their exclusive human-interest stories, special reports, and background about the host country and participating Latin American teams promise to offer a unique perspective on this international sporting event.
Viewers can also watch each and every one of the 52 games in the FIFA U-20 World Cup New Zealand 2015 and access exclusive content and features on the NBC DEPORTES EN VIVO EXTRA mobile app, available for iOs and Android on all mobile devices. NBCDeportes.com will also stream all FIFA U-20 World Cup matches and present exclusive video from the host stadiums in New Zealand, as well as information before, during and after each game, the best goals and plays, profiles of top players, analysis and commentary by NBC Deportes' team of experts, footage not seen on TV, and much more.
TELEMUNDO and NBC UNIVERSO plan to offer similarly extensive coverage of FIFA's three other events this year: the FIFA Women's World Cup Canada 2015™ (June 6-July 5); the FIFA Beach Soccer World Cup Portugal 2015 (July 9-19); and the FIFA U-17 World Cup Chile 2015 (October 17-November 8).