The 20th Annual Hispanic Television Summit to Host Annual Hispanic Television Awards Ceremony, Wednesday, September 14, at ETC Venues in New York City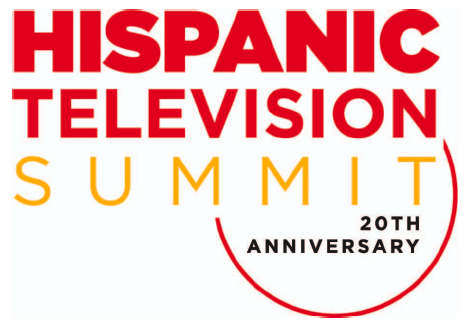 The producers of the 20th Annual Hispanic Television Summit have announced the five recipients selected for this year's prestigious Hispanic Television Awards to be presented on Wednesday, September 14 at ETC Venues, 360 Madison Avenue in New York City. The awards ceremony, which is scheduled for midday in the Summit's agenda, will be hosted by Ana Jurka, Telemundo's female commentator for November's FIFA World Cup in Qatar. The Hispanic Television Summit is presented annually by Broadcasting & Cable and Multichannel News as part of NYC TV Week.
This year's award recipients include Sunny Hostin, the three-time Emmy winning co-host of ABC's The View, and best-selling author who will receive the summit's legacy Award for Outstanding Achievement in Hispanic Television. She is being recognized for her contribution as a leading voice for Hispanic culture on television. Ms. Hostin will be joining a unique "club" with other notables who have previously been recognized with this award including variety and talk show personalities Don Francisco, and Cristina Saralegui, Lili Estafan, and Raul De Molina. There have also been newscasters including Jorge Ramos, Maria Elena Salinas, Jose Diaz Balart and Maria Celeste Arraras, sports personalities like Oscar De La Hoya and Andres Cantor, and actors including Diego Luna, Ana de la Reguera, Rafael Amaya, and Lucero.
Two other awards will be presented to executives in recognition of their leadership within their companies for driving growth in the business of television for Hispanic audiences. The 2022 Hispanic Television Award for Executive Leadership in Marketing will be presented to José Velez Silva, Vice President, Multicultural IMC Brand Marketing at Comcast, while the Hispanic Television Award for Executive Leadership in Content Programming will be presented to Juanjo Duran, Head of Entertainment & Multicultural at Google.
Two more awards are given to companies that are pioneers who have long played a role in the business of television for Hispanics, and continue to make a significant contribution. These awards are given in the name of the late Rafael Eli, a co-producer of the Summit who passed from Covid in 2020. The Rafael Eli Award for Pioneer in Hispanic Television in the Agency Category will be presented to ORCI, which has long been a multicultural agency creating culturally-relevant advertising campaigns, including television, for leading brands. The award will be accepted on behalf of the agency, by Marina Filippelli, President of Orci. The other Award for Pioneer in Hispanic Television, given in the Media Category, will be presented to PRODU, a publication that for over 30 years has reported on the latest programming deals in the Latin American and US Hispanic television industry . The award will be accepted by Maribel Ramos-Weiner, Senior Editorial Director and Amy Ibarra, Senior Director for the Television Division on behalf of Richard Izarra, the owner and president of the international media publication.
The annual award recipients are selected by a committee inclusive of industry leaders, members of the editorial team at Broadcasting & Cable and Multichannel News as well as the producers of the event. "This year's recipients are a true reflection of our theme of Embracing Our Culture," said Joe Schramm, the Summit's producer for all twenty years and president of Schramm Marketing Group. He continued, "I know that each recipient is proud of their heritage. They are an excellent voice for Hispanic television audiences. Yet, I am most inspired by how personally proud each is to be receiving the award. They truly deserve this acknowledgement."
Kent Gibbons, content director for Future plc's Multichannel News and Broadcasting+Cable, added "the twentieth annual Hispanic Television Summit is shaping up as one of our very best, and is part of our tenth annual NYC TV Week." He continued, "there's no event more certain to inform, enlighten and entertain than the Hispanic Television Summit."
The 20th Annual Hispanic Television Summit will return this year as a one-day conference to be presented in-person. It will feature a state of Hispanic media address by Gonzalo Del Fa, president of GroupM Multicultural and an opening keynote with Gio Benitez, transportation correspondent for ABC News. Additionally, there will be a presentation of the latest cultural research, audience marketing and promotions, and multiple sessions on streaming. The summit will be attended by leaders in the business of television for Hispanic audiences from advertising, brands, production, programming acquisition, broadcast, cable and streaming, marketing, promotion, research and financial investment. For more information about the program or to review the agenda, CLICK HERE