The Hispanic Growth Engine Post Pandemic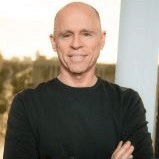 By Roberto Orci
A key responsibility of marketers is to identify growth opportunities. It would be easy to overlook the strength of the U.S. Hispanic market if you were not aware of their impressive economic performance before and during the pandemic. The Latino Donor Collaborative published their latest annual report that paints a powerful picture of resilience. It confirms the dominance of Latinos in the growth of the new mainstream economy.
Prior to the COVID-19 Pandemic U.S. Latino GDP (total economic output) was eighth largest in the world. In the face of the pandemic, Latino GDP jumped three spots ending up in 2020 as the fifth largest economy, ahead of the United Kingdom, India, France, Italy and Canada. This is not surprising given the work ethic and a labor force participation 6.5 percentage points higher than their non-Latino counterparts.
Despite the challenges the Pandemic presented to all Americans, income surged 6.7 percent for Latinos in 2020. At the same time, non-Latino income shrank 1.1 percent. The hardships Americans endured during the Pandemic were severe, but Latino resilience was exemplary. It stands to reason that as our overall economy wavers in 2023, Hispanics are a shining light that will once again lead the way forward in growth. The LDC Report 2022 gives three reasons why that is the case.
Hard Work: In spite of higher COVID rates of infection and death, Latino labor force participation remained significantly higher than the rest of the U.S.
Self-Sufficiency: Latinos make less use of welfare and other public benefit programs. It is sheer determination that keeps them working through challenging obstacles like those presented by COVID.
Optimism: Latinos have always been characterized by optimism. The Public Policy Institute of California conducted a poll after the close of the first year of COVID- 19. It showed that Latinos were twice as likely (62 percent) to think that the second year of the pandemic would bring economically improved conditions, compared to non-Hispanic whites (at 34 percent.)
Given this track record, we can conclude that Latinos will continue to flourish, and that they are worthy subjects of our respect and growth marketing efforts.
About Roberto Orci
Roberto is a marketing and advertising executive who provides leadership and guidance to take companies to the next level. He is a recognized leader and founding member of the ANA's Alliance for Inclusive and Multicultural Marketing ("AIMM") and he is Managing Partner at The Ant Society, a multicultural agency headquartered in Los Angeles. Roberto can be reached at ro*****@th***********.com.