Agencies are a vital part of any effective marketing organization but all too often the right questions aren't always asked in these partnerships.
We asked members of the jury for the WFA's Global Marketer of the Year what questions really need to be asked to ensure that both parties work together smoothly and to mutual benefit.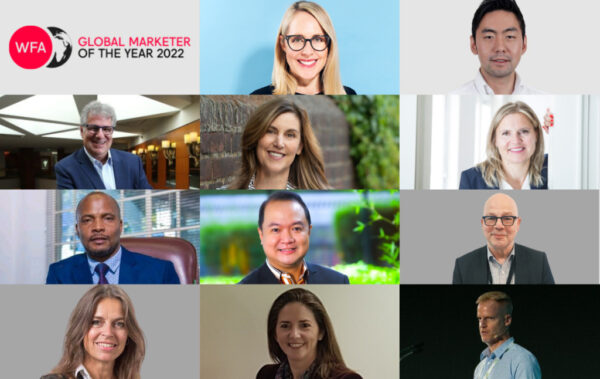 Starting from the top-left, clockwise: Alyssa Fenoglio, Mikimasa Hamamatsu, Riikka-Maria Lemminki, Ron Lund, Ian Malcolm, Eloísa Moscardó, Lucinda Peniston-Baines, Gillian Rusike, Matt Scheckner, Robin Seasock and Bobby Simborio
A matter of trust
Alyssa Fenoglio, Global Head of Marketing Excellence at Sanofi, argues that it's critical to be open about the level of mutual trust.
"What is your level of trust that our joint competencies and partnership approach will empower us to succeed together?"
Robin Seasock, CEO at Decideware, agrees that trust is the critical ingredient to an effective team.
"Is there a mutual trust between marketers and agencies? When both parties invest in a healthy relationship it can flourish, bring innovation, and test the status quo to deliver exceptional advertising. The investment made to build trustworthy relationships pays long term dividends."
Focus on the client
Eloísa Moscardó, Director, Corporate Advertising, Santander, says its vital that both sides are focused on delivering the best possible customer experience that links directly to CSR efforts.
"Are we delivering a unique customer experience to all our customers in order to win their satisfaction and loyalty? Is hyper personalization (privacy compliant obviously) the right way to connect? Is this supporting our CSR efforts?"
Being fully in sync
Matt Scheckner, Global CEO at Advertising Week, argues that what matters is ensuring that the business model between the two partners is aligned with the reality of today's technology not based on an old model.
"Business models have been disrupted by technology and, in many cases, the business model between marketers and their agency partners remains built off the old model. So there is a gap in alignment here that needs to be addressed with higher level of transparency, on the media side, in particular."
Lucinda Peniston-Baines, Owner and Managing Partner, at The Observatory International, echoes that thought saying that both sides need to be fully aligned so that rewards for success are shared across both parties.
"Are our objectives and expectations of each other fully aligned? All too often they are not, whether that's in terms of brand ambition, ways of working, scope of work, budgets or culture. It's essential that both teams are working as one and pulling towards the same outcome, with a shared upside for both parties (professionally and commercially)."
Riikka-Maria Lemminki, Managing Director, Marketing Finland, also argues that there is a need to be clear about complementary objectives.
"Do we have same objectives is a question that brands and agencies should ask at least once in a year. When creating campaigns it's easy to forget the strategical objective."
Mikimasa Hamamatsu, General Manager, Global Brand Engagement & Global Brand Experience at Nissan, agrees and says it's all about keeping each other aligned on the real brand goals.
"Are we being choiceful about our media and marketing initiatives – i.e. What does this do for the brand and not our short-sighted briefs."
Delivering value
Ian Malcolm, President and CEO, Lumency, says it all comes down to the work and being honest about whether it delivers for the brand.
'Why will anyone care about this?' – if the 'work' doesn't work, if it doesn't ask your target audience(s) to make a judgment about your brand, to take action – find a way to do better work."
Ron Lund, President & CEO, ACA, says the real conversations should be around demonstrating value and mutual transparency.
"What is the true added value of the agency and how do we adapt the business model? What do we need to do to ensure we are being totally transparent, all the time, with each other?"
Gillian Rusike, Founder & CEO, MAZ, takes a similar line, although he argues that it's important to focus on ROI.
"I think the question of return on investment is critical for the two parties as it will guide the spend and execution. If you are fully aware of what you will get in return, you will plan and execute well your strategies."
Looking ahead
Bobby Simborio, Executive Director, PANA (Philippines), says the often-unasked questions should focus on how agencies can help brands be prepared for what the future holds.
"How are you going to evolve and future proof my brand/s given all the adjustments needed moving forward?"