#TotalMarketTalk – Marla Skiko, EVP Director Digital Innovation, SMG Multicultural [INSIGHT & VIDEO]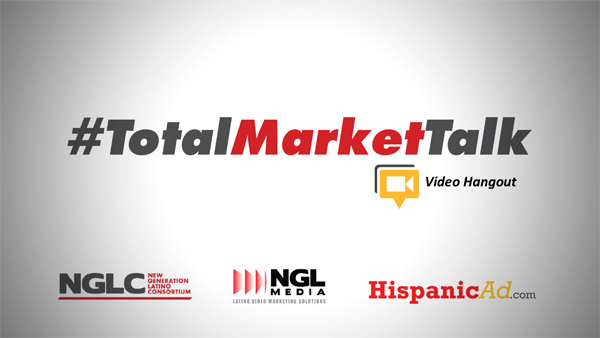 Welcome to the second episode of #TotalMarketTalk, a new Digital series created by NGL Media and NGLC exclusively for HispanicAd. In this installment, David Chitel, CEO of NGL Media and Founder of NGLC, speaks with Marla Skiko, EVP Director Digital Innovation at SMG Multicultural about all things Digital. Hear Marla's take on everything from "Total Market" to Big Data to the role that burgeoning platforms like Vine are playing in the world of reaching and engaging today's digitally-connected multicultural audience.
Conducted via Google+ Video Hangout, monthly episodes of #TotalMarketTalk will feature guests ranging from marketing and agency executives to celebrities, entrepreneurs and beyond. To learn more or inquire about participating as a guest please email da***@ng**.biz. For those who enjoy the show, help us spread the word by using hashtag #TotalMarketTalk and sharing links to each episode.
To view the most recent episode featuring Marla Skiko, EVP Director Digital Innovation at SMG Multicultural