Univision announces 87 New Open Positions Exclusively for Its News Division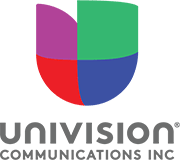 Univision Communications Inc. announced 87 new open positions at Univision News, the company's news division. The new job openings are centered in the production of news, and include reporters, anchors, and correspondents, as well as producers, editors, operators, and technicians, and will accelerate Univision's evolution to become the largest Spanish-language media company in the world. Additional details about Univision's transformation will be announced following the closing of the Televisa-Univision merger.
The new job openings, which include positions in Miami, Houston, Chicago, and Phoenix.