Univision premieres Romantic Comedy "Soltero con Hijas"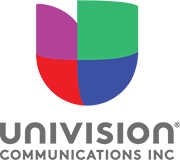 Univision will premiere the romantic comedy "Soltero con Hijas" starring heartthrob actor Gabriel Soto and the beloved actress Vanessa Guzmán. The telenovela, by acclaimed executive producer Juan Osorio, will make its debut on Monday, January 24 at 8 p.m./7 CT on Univision.
This lighthearted comedy tells the story of Nicolás and Victoria, who love and hate one another. Nicolás is a PR manager in a prestigious hotel in Acapulco, and lives a carefree bachelor life; in fact, he doesn't believe in marriage or love. Victoria Robles is just the opposite, and she wants to start a family and be a mother. Life will bring them together when a tragic accident leaves Nicolás in charge of his three nieces, and Victoria's fiancée leaves her the night before the wedding after she is diagnosed with an illness that prevents her from conceiving. Nicolás and Victoria will find each other and form a beautiful, funny, and peculiar family next to his three orphaned nieces: Camila, Alexa, and Sofi.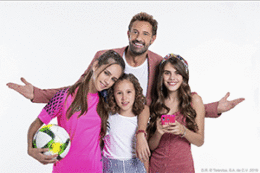 "Soltero con Hijas" features performances by Ana Tena, Azul Guaita, Irina Baeva, Charlotte Carter, Carlos Mata, Pablo Montero, Rene Strickler and Mayrín Villanueva.