Univision sets dates for 2021 Upfront & A New Vision @ Univision Presentations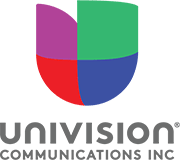 Univision will be holding a virtual Upfront on Tuesday, May 18. More details to be announced closer to date. Ahead of upfront, Univision will be holding A New Vision at Univision virtual presentation on Wednesday, March 24. CEO Wade Davis and President of Advertising Sales and Marketing Donna Speciale will provide an update on the company's ongoing transformation and layout their vision for clients as Univision continues to evolve its go-to market strategy and advanced capabilities.
"Univision is focused on aggressively evolving our ad sales strategy to better serve our clients and we are excited to share with them our recent progress and layout the new vision for Univision during our March 24 event, ahead of the annual upfront on May 18. To advance our efforts, I'm thrilled that Dan Riess and Dan Aversano will be joining Univision to be a part of my leadership team. Together with our broader team, they will play a critical role in transforming our business, optimizing our advanced advertising capabilities and leveraging data and analytics across the Univision ecosystem to accelerate growth for our clients."
Dan Riess has joined Univision as EVP, Chief Growth Officer, and Dan Aversano as SVP, Data, Analytics and Advanced Advertising – reporting into Donna Speciale, president of Advertising Sales and Marketing.