Univision to premiere "El Retador"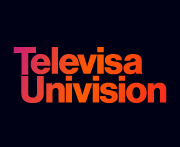 Univision's "Domingos en Familia" (Family Sundays) is set to premiere for the first time in Spanish-language television in the U.S., the international hit reality "El Retador" (The Challenger) hosted by charismatic actress and comedian Consuelo Duval. Starting on August 14 at 8 p.m. ET, the new reality show will delight the entire family with extraordinary talent, exciting performances, and fun-filled entertainment. Created by the "Pequeños Gigantes" producer Rubén Galindo, "El Retador" will bring together talented individuals of all ages from all over Latin America and the United States to compete with "Campeones" (Champions), established artists, in three different disciplines: dance, singing, and imitation for a chance to win a cash prize that accumulates week after week. Participating as "Campeones" in the competition are: Mexican actor and comedian Arath de la Torre, Mexican singer and actress Dulce, Cuban TV actor and singer Adrian di Monte, and Argentine TV actress, host, and ballet dancer Pia Sanz.
In each episode, two candidates will showcase their talent to a panel of renowned judges, and compete to earn the title of "El Retador." The victor then faces off against the "Campeón" in a thrilling, final battle in which the audience determines who will be the ultimate winner.