Univision's New Leaders Get Upfront On 'New Vision'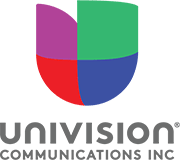 By Adam R Jacobson – Radio + Television Business Report
Grow with our audience, and grow with us.
That's the pitch presented to new and returning brand managers and CMOs across a digitally delivered event that was one-part Upfront presentation and another part a full introduction to two new key members of the largest multimedia company superserving U.S. Hispanics today.
"We're not waiting for the Upfronts," Univision Communications President of Advertising Sales and Marketing Donna Speciale — a WarnerMedia veteran who came on board with the appointment of Wade Davis as Univision CEO — declared during a 30-minute webinar that made it clear the opportunities that exist in Q3 and Q4 2021 should be acted upon now.
Translation: The pandemic has necessitated advertiser commitments for the remainder of the year today, in addition to considerations for 2022 based on the programming that's yet to come across Univision's broadcast, cable and OTT platforms.
Those vehicles includes the soon-to-launch PrendeTV, a Spanish-language ad-supported streaming service similar in nature to ViacomCBS's Pluto TV.
Wade Davis Univision CEO Wade Davis
That description is fitting, as Davis noted that his experience at Viacom fueled his excitement — and vision — for a better Univision under his command.
For Speciale, who admitted she's relearning her Spanish (and loving it), her work is also filled with energy and that just 10 weeks in to her job, she can feel the momentum.
While some may argue that's marketing conjecture, Univision's properties are growing. And, with lots of trust among its viewers thanks to the long-standing presence of Noticias Univision veteran Jorge Ramos, "a year of reinvention" has come to Univision's strong foundation, Davis noted.
With Davis replacing Vince Sadusky and beloved sales executive Steve Mandala exited once Davis succeed Sadusky, the C-Suite is wholly different at Univision. Yet, much of its messaging remains the same: Given the power and influence of the U.S. Hispanic consumer, why are so many marketers sitting out?
With "modernizing and supercharging" Univision's stable of content and media platforms a top priority, Speciale remarked that she was "shocked" at the disparity between the number of advertisers using English-language TV compared to those same advertisers' use — or lack thereof — of Spanish-language television.
She singled out the Pharmaceutical category as particularly terrible with respect to its lack of Spanish-language TV marketing efforts.
"There's so little Hispanic marketing," Speciale lamented. "Pharma is so underrepresented."
While the consumer base, Speciale said, needs to access Pharma brands, the same argument stands across the board for not only Univision but for all Hispanic-focused media companies.
How they respond, even as Prende TV shifts from its soft launch to a full roll-out in the coming days, could portend how all Spanish-language media in the U.S. will perform in the 24 months ahead.
Courtesy of Radio + Television Business Report