Univision's TUDN Brings Multi-Platform Coverage of Liga MX's Clausura 2022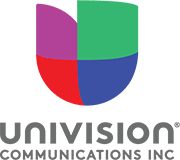 Univision's TUDN, the multimedia sports brand of Univision Communications Inc., announced its exclusive Spanish-language coverage of Liga MX Clausura 2022 airing across networks Univision, UNIMÁS, and TUDN, streaming on TUDN.TV, TUDN app, and PrendeTV, and broadcasting on the TUDN Radio Network. Additionally, TUDN will provide English-language commentary for select matches via TUDNxtra. The undisputed Home of Soccer will bring more live matches than anyone else in the U.S., including up to nine per week, starting with Atlético San Luis vs. Pachuca at 9 p.m. ET on Thursday, January 6.
TUDN's award-winning team of sports journalists includes:
Fútbol Central Hosts: Adriana Monsalve, Alejandro Berry, Lindsay Casinelli.
Game Play-by-Play and Commentators: Paco Villa, Enrique Bermúdez, José Luis López Salido, Pablo Ramírez, Andrés Vaca, Luis Omar Tapia, Jesús Bracamontes, Damian Zamogilny, Enrique Borja, Marc Crosas, Felix Fernandez, Ivan Zamorano.
English-language TUDNxtra Play-by-Play and Commentators: José Hernández, Alejandro Berry, Luis Alberto Martínez, Moy Muñoz, and Ramses Sandoval.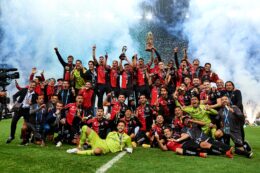 Jugadores con el trofeo de Campeones despues del partido Atlas vs Leon, correspondiente al partido de vuelta de la gran final del Torneo Apertura Grita Mexico A21 de la Liga BBVA MX, en el Estadio Jalisco, el 12 de Diciembre de 2021.
TUDN will also offer fanáticos comprehensive coverage of the Clausura 2022 in its popular sports news and highlight programs "República Deportiva" and "Contacto Deportivo." Also, the award-winning pre-game show "Fútbol Central," will air before key matches during the competition. Coverage will feature a roster of renowned analysts such as Enrique Borja, Marc Crosas, Félix Fernández, Kikín Fonseca, Moy Muñoz, Oswaldo Sánchez, Emanuel "Tito" Villa, Caro Weigend, Damián Zamogilny, and Iván Zamorano, who will be joined by hosts Alejandro Berry, Lindsay Casinelli, Alex de la Rosa, Val Marín, and Adriana Monsalve.