URL to IRL (In Real Life)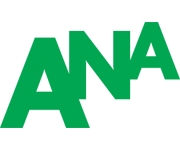 The following is republished with the permission of the Association of National Advertisers. Find this and similar articles on ANA Newsstand.
By Christopher Karpenko
Coordinating physical and digital marketing has proven extremely effective for many B2C brands, sparking customer action at various stages of the purchasing journey. But accurately tracking and measuring the success of these campaigns can be challenging.
Attribution models are often used to gauge the potency of digital marketing campaigns and refine channel strategies, but these don't always take customers' real-world actions and behaviors into account — a major impediment, considering 72 percent of marketers said it's useful to know how customers spend time in the real world, according to a 451 Research study produced in January 2020.
Although U.S. marketers are predicted to spend more than $9 billion on out-of-home advertising by 2023, according to a 2020 report by eMarketer, only 33 percent of marketers measure success in the offline world, according to a 2020 survey by Near.
Without a view into customers' offline activities, it's nearly impossible to tell what's working and what's not. However, there are several ways to accurately measure what happens offline. A few key methods are outlined below.
Geolocation Marketing
Geolocation is used to identify an electronic device's physical location. It works with smartphones, laptops, smartwatches, and fitness trackers, among other mobile devices. By enabling companies to access customers' location data, geolocating allows for improved attribution analysis — and, ultimately, better assessments of the effectiveness of various campaign efforts.
Geolocation encompasses three key elements: geotargeting, geofencing, and beacons.
Geotargeting
Geotargeting allows marketers to reach customers based on their physical location at a given moment.
Say a company opens up a new retail location and wants to know more about local customers who live within a specific radius and already know about the new shop via online promotions. To learn about those customers' real-life behaviors, the brand might use geotargeting to confirm when a customer makes a purchase at the brick-and-mortar store.
Partner Message
This allows the company to assess which tactics were most effective with these in-person shoppers. The brand may discover that text promos resonated more with this audience than email promos, for example, or that these customers were more willing than others to take surveys. This information can then be used to shape future campaigns.
The company can also analyze specific characteristics of the in-person shoppers who have opted into digital communications. Do they spend a lot of time on social media? Open every newsletter? Leave items in their cart until they go on sale?
All of these consumer habits and interactions can tell a lot about a customer and what led to an actual in-person purchase.
Marketers also often tap into this tactic to reach customers conducting "near me" searches on their mobile devices. This allows brands to ensure that their brick-and-mortar locations show up in customers' search results whenever they use the "near me" function within a set radius of the business.
Say a customer is in an unfamiliar area and wants to find a place to shop for snacks; they may conduct a web search for "grocery store near me" or "convenience store near me." Geotargeting would allow a local supermarket to get in front of this customer when and where it matters.
Geofencing
Through geofencing, marketers can erect invisible virtual boundaries in certain areas; when customers enter or exit these areas, marketers can set triggers that send out specific offers. These are often in the form of app notifications and ads.
If a customer enters a cafe's geofenced area, for instance, the business can trigger a personalized push notification to be sent to that person's mobile phone. The message includes a coupon for the customer's favorite drink, based on existing customer data.
This tactic may also be used for the cafe's happy-hour promotions — any time a customer steps within the geofenced area between, say, 4:00 p.m. and 7:00 p.m., they can receive a message advertising drink specials.
One particular form of geofencing can be especially effective for companies looking to stay a step ahead of the competition, reaching the right people at the right time. Referred to as geoconquesting, it allows companies to target customers who are near a competing business.
Say a car dealership wanted to draw in customers who are looking at vehicles at a competitor's nearby location. By setting up a geofence near this competitor, the dealership can send enticing offers to these customers' mobile devices. And because the customers are obviously in the market for a purchase, the company has a better chance of bringing them in to browse.
Beacons
Beacons utilize Bluetooth — a wireless technology used for exchanging data — to transmit information to nearby mobile devices. This offers a simple way for marketers to send timely, targeted messages to customers based on a physical location.
By placing beacons around a brick-and-mortar store, for example, a retailer can gather information on customer movements, which can then be used to optimize the in-store experience and create personalized campaigns.
For example, say a customer visits the same pharmacy several times a week and browses the same aisles. Through geolocating, the company can see these physical movements and begin sending the customer more relevant offers. If the business then sees an increase in sales, this can be attributed to the use of beacons that personalized the offer.
The business may also want to consider how they can make the in-store shopping experience more enjoyable for these customers. Perhaps some popular items should be rearranged for easier access, or free samples or coupons could be laid out in certain areas.
As consumers increasingly demand customized offers, geolocation marketing can play a major role in setting a brand apart. The results speak for themselves: According to a 2019 report by Factual, 89 percent of U.S. mobile marketers saw increased sales when using location-based marketing.
Television Data
Nielsen ratings can provide a broad overview of how viewers consume TV advertising, but newer formats allow businesses to tailor messaging to specific audiences. By putting out addressable ads via connected TV (CTV), marketers can improve the precision of their ads and bring about higher success rates.
Addressable advertising refers to a kind of advertising that allows different commercials to be shown to different households even though they're viewing the same program. This means the ads can be highly targeted, unlike traditional commercials that show the same message to every residence. CTV refers to a TV (whether one uses a television set, projector, or mobile device) that's connected to the internet and capable of streaming content.
The data gleaned from addressable ads via CTV can help marketers see if they're better at driving purchase intent than traditional TV advertising. According to eMarketer, they are. Testing over the years has shown that household-level addressable advertising improves return on investment.
This tactic can be particularly effective for small businesses, as CTV ads can be bought for portions of a program — unlike traditional commercials, which require buying full programming.
Here's an example of how this could work: If a consumer searches online for reviews of a car dealership and discusses a specific model on social media, a marketer can then use addressable ads on CTV to offer this customer personalized messaging relating to their interest in a new car.
And if the customer consistently researched or asked about certain aspects of the car model on social platforms, these customized ads could speak to those concerns directly, perhaps leading the customer to a helpful resource or providing relevant details and offers.
While any purchase will occur offline at the dealership location, each form of marketing that the customer consumed while researching — both online and offline — can be measured for more accurate attribution.
Digitally Enhanced Mail
A physical mailpiece that incorporates digital innovations such as QR codes, personalized URLs, augmented reality, or other digital enhancements can help drive customers to a company's digital presence, whether through landing pages, product pages, or videos.
For example, the Informed Delivery feature from USPS allows customers to view a digital preview of a mailpiece before it arrives in their mailbox, as well as any complementary digital assets a company chooses to include. This "ride along" content could be a link to a digital experience, a limited-time online sale, or an incentivized survey, as examples.
By the time the customer gets the actual mailpiece, they might be ready to bring it to the store to make a purchase. In this case, the mailpiece was critical in driving the conversion and, therefore, can be factored into the brand's attribution model.
This type of data — centered on customers' offline decision-making processes leading up to a purchase — can be measured alongside data on customers' digital behavior. This can make it much easier to attribute the influence of each marketing channel.
Key Takeaway
All of these tactics and innovations make it easier than ever to incorporate offline activities into omnichannel attribution analysis, providing valuable insight into customers' real-life behaviors, habits, and preferences.
With a full picture of both real-life and digital actions, today's B2C companies can gauge success more accurately than ever and, ultimately, better shape the targeted, personalized campaigns that grab customers' attention when and where it matters.
About Author: Christopher Karpenko is the executive director of brand marketing at the United States Postal Service, a partner in the ANA Thought Leadership Program.