Wade Davis Shakes Up Univision's C-Suite In A Major Way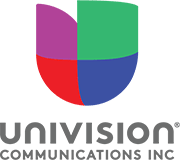 Searchlight III UTD and ForgeLight's acquisition of a majority stake of Univision Holdings formally closed. As such, Searchlight, a private investment firm founded by CEO Wade Davis, and associated entity, ForgeLight — an operating and investment company focused on the media and consumer technology sectors — are now the holders of shares in Univision previously held by Madison Dearborn Partners, Providence Equity Partners, TPG, Thomas H. Lee Partners, and Saban Capital Group.
As expected, Davis assumed Univision's Chief Executive chair from Vince Sadusky.
What wasn't expected: a major house cleaning in Univision's C-Suite.
RBR+TVBR has learned that Univision Communications has parted ways with Steve Mandala, who has held the role of President of Advertising Sales and Marketing at the Doral, Fla.-based multimedia company serving Hispanic consumers since July 2017 and spent nearly 8 1/2 years in his second stint at Univision.
Who is his replacement?
Donna Speciale is joining Davis as President of Advertising Sales and Marketing. It is part of a major shakeup in Univision's sales arm.
Speciale in July 2019 departed as President of Ad Sales for WarnerMedia's cable television brands — TNT, TBS, TRU, Adult Swim, Cartoon Network and CNN. It was a role she held from March 2012, when she joined WarnerMedia after enjoying a lengthy career in media buying.
From December 2003 until joining WarnerMedia, Speciale was President of Investment, Activation and Agency Operations at MediaVest. For nearly 15 years prior to that, from March 1989, Speciale was at Mediacom, holding the title of EVP/National & Local Broadcast from March 1997-November 2003.
Most recently, Speciale has served as founding Board Member of OpenAP, and as a chairman of the compensation committee as a member of National CineMedia's board of directors.
Her departure from WarnerMedia was tied to a wholesale ad leadership shift at the AT&T-owned operation, which at the time was highly focused on debt reduction tied to the MVPD-distributed channels.
Other changes within Univision's national ad sales team are anticipated, with upward of 50 positions possibly impacted over the coming weeks as CoxReps is said to be taking on these duties from in-house executives, RBR+TVBR has learned. However, a Univision spokesperson said Tuesday (1/12) that this information is inaccurate, without offering additional details on the matter, shared by multiple sources.
Word of Mandala's departure first surfaced over the weekend, ahead of a formal announcement from Univision planned for Monday afternoon (1/11).
Mandala is a highly respected Hispanic media ad sales veteran, and rose from EVP/Ad Sales to his most recent post at Univision in July 2017.
From April 1997 until April 2012, he was at Univision's biggest Hispanic media rival, NBCUniversal Telemundo Enterprises. There, from October 2007 until his departure, he supervised national, direct response and paid programming sales. Mandala also managed multi-platform sales, including digital and emerging media.
But, from July 1992-March 1997, Mandala was a Univision employee, serving as VP/West Coast Sales from Los Angeles. The 1985 USC grad began his long Hispanic media ad sales career in L.A. — as an account executive for Telemundo's KVEA-52 and former O&O KWHY-22.
THE NEXT ERA OF GROWTH AND TRANSFORMATION
As RBR+TVBR reached its 4:30pm Eastern deadline Monday (1/11), more major appointments became known.
Pierluigi Gazzolo has been appointed to the newly created role of President of Univision Communications. He'll also serve as Chief Transformation Officer to drive the next era of growth.
Supporting Gazzolo are Sameer Deen, Chief Digital Officer; Margaret Lazo, Chief Human Resources Officer; Rosemary Mercedes, Chief Communications Officer; and Adam Shippee, in a newly created role of EVP/Corporate Development, Strategy and Transformation, each of whom will report directly to him.
Gazzolo was formerly President of Streaming and Studios for ViacomCBS Networks International, where prior roles include that of MTV Networks International COO.
While that's certainly noteworthy, Univision has also unveiled that former Telemundo Networks President Luis Silberwasser has been named to the newly created role of President of the Univision Television Networks Group and will lead Univision's national TV properties.
Silberwasser will be responsible for continuing to accelerate Univision's lead in U.S. Hispanic media across the full portfolio of Univision's national television networks. Daniel Coronell, President of News; David Rabinowitz, Executive Vice President of Broadcast Operation and Technology; Jessica Rodriguez, President of Entertainment and CMO; and Juan Carlos Rodriguez, President of Sports, will report directly to him
Missing from the Univision corporate website's executive roster, in addition to Mandala: Henry Ahn, President of Content Distribution and Partnerships.
He is leaving, as is Chief Legal and Corporate Affairs Officer Jonathan Schwartz, who has agreed to serve in a transitional role as a senior advisor to Univision.
Additionally, Amy Tenbrink and Glenn Dryfoos, EVPs and General Counsel Univision Networks, will be elevated to the roles of Co-Interim General Counsel, while a search for a permanent General Counsel is undertaken.
And, in a new role, Univision SVP/Content Distribution Friday Abernethy "will propel the enhancement of Univision's digital presence and expansion of the company's portfolio of market-defining content for the next generation of Hispanic viewers, as EVP/Content Distribution.
"Today begins a transformation for Univision," said Davis. "One that will see us accelerate our position as the leading U.S. Hispanic media company as we launch of new products and services that will drive value for our U.S. Hispanic audience and for our advertising and distribution partners, who want to reach and engage with this critical audience. Achieving our objectives will require new ways of working together, diversity of perspectives and in some cases new talent and skillsets. We began the evolution of our team with the appointment of world class leaders to our board of directors to bring together skillsets and diversity that Univision has never had at the board level. Today we are announcing a new, industry leading executive leadership team that exemplifies the traits of innovation, collaboration, inclusivity and accountability that will be central to our transformation. Each of these leaders understand the need to optimize Univision's core businesses to meet its audience where they are and evolve its content, platforms and products to reach the market in new ways."
Adam R Jacobson
Editor-in-Chief, Radio + Television Business Report
Courtesy of Radio + Television Business Report