What Can Hollywood Teach Marketers About The Importance of Diversity?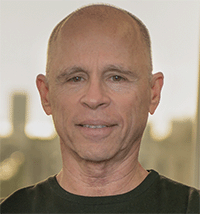 The Association of National Advertisers (ANA) has been telling advertisers that diversity and inclusion will lead to brand growth. The ANA's Alliance for Inclusive and Multicultural Marketing (AIMM) has developed new research tools that have proven that inclusive content makes advertising three times more effective. Unfortunately, not everyone has gotten the message yet. But what about America's pastime– MOVIES. What can we learn about consumers through an analysis of how movies perform? Nobody is forced to watch a movie, right? So, it stands to reason that people will prefer movies that resonate with them.
UCLA recently published its latest annual report on diversity in films. The top 252 films were considered in The 2022 Hollywood Diversity Report. It examines the relationships between diversity and the bottom line and the results are worth summarizing here. Especially considering that 43% of the U.S. population and more than half of Gen Z are minorities.
Here is the bottom line from this study:
In 2021, films with casts that were from 21 percent to 30 percent minority enjoyed the highest median global box office receipts, while films with casts that were less than 11 percent minority (echoing a pattern evident the last four years) were the poorest
Replicating a finding from the previous report, people of color accounted for the majority of opening weekend domestic ticket sales for six of the top 10 films released in theaters in 2021 (ranked by global box office).
Households of color accounted for a disproportionate share of the households viewing each of the top 10 films released via streaming platforms in 2021 (ranked by total household ratings).
The majority of Oscar winning films in 2021 were directed by persons of color, and the lead actor roles were played by persons of color.
The success of these films is due to diversity in front of and behind the camera. In the last 10 years the race of the director and the lead actor have shifted dramatically. For the 252 films evaluated for this report, 39% of the lead actor roles were minorities, compared to 11% in 2011. Similarly, in 2021 32% of the films were directed by a minority director, compared to only 8% in 2011.
The conclusion is straightforward. Diversity in films, in line with diversity in the population, resonates with the public and results in the commercial success of movies. The lesson for marketers is that by authentically portraying diversity in content created to market our brands, advertising can be more relevant and more likely to result in greater impact on brand preference and sales. This has been validated conclusively by the ANA led advertising research with hundreds of campaigns tested to date. You can act on these insights and grow your brand starting today.
About Roberto Orci
Roberto is a marketing and advertising executive who provides leadership and guidance to take companies to the next level. He can be reached at do************@gm***.com