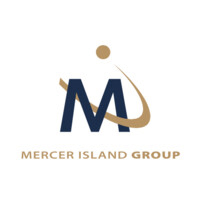 By Barry O'Neil
How to Write an RFI Response Without Starting From Scratch
In any new business opportunity, putting your agency's best foot forward is a balancing act of time and resources. Devoting the time and effort it takes to win can be a challenge, particularly for smaller agencies that don't have a dedicated person in the new business role. We are often asked by agencies how they can best prepare a customized written response without building everything from the ground up each and every time. Below I'll highlight three tips to help optimize your new business approach so you're not reinventing the wheel for every race.
Look and Feel
When building your deck, how important is it to consider (or even use) your prospect's branding? As you might imagine, customized content is far more important than customized design. Most readers or listeners will see the design as mostly background noise (unless it's missing entirely in a text-heavy response or looks plain bad). That said, splash pages, imagery, and even graph/chart colors are simple ways to show that you're thinking about the prospect's brand and feel enthusiasm for the opportunity itself. Even a few tweaks here and there will help your response feel custom made without re-designing your deck for every prospect.
Capabilities
While your capabilities won't change for each prospect (or at least we'd hope not), the ones you choose to feature should. Using a templated approach to share capabilities is fine, in most cases, except when a client asks for specifics (or it's clear from the ask that they have particular needs). A client may be seeking a creative shop that can churn out hundreds of ad variations, and if your production capabilities are buried in your templated capabilities deck, you run the risk of them being missed. Two approaches make sense: push the most relevant templated capabilities to the front of the section, or simply set aside a portion of your response to answer the important prompts/questions in an ad hoc fashion and follow up with your templated capabilities slides.
Format (Order)
If you've written enough responses, you'll have ready-made modules you can use for most anything a prospect asks for. It's up to you what order you present everything in. It generally makes for an easier read if you answer the prospect's questions in the order they asked them, but it's absolutely not a requirement. You're the expert on how to tell a good story about your agency and what you have to offer, so you should decide the best way to tell that. When you do stray from the question order, it's best to sprinkle "guideposts" throughout your response to tell a reader what they're looking at, whether it's pasting the actual prompt from the RFI or simply calling back to it. If you're looking for a suggested order of content that works for most agencies in most cases, here's what we recommend:
Cover Letter
Recapping & Addressing the Business Issues & Implications
Analysis & Strategy (if applicable)
Recommended Solutions (if applicable)
Case Studies
Relevant Experience (clients/bios)
Agency Background/Capabilities
Next Steps
Appendices
Outside of writing the response itself, other steps you can take to optimize the new business process include: getting your case studies polished and ready to go so you have a wide selection, and refining your research and strategy-development processes so you can do sprint versions when called for. The overall takeaway: find out where you can reuse elements for a more consistent approach. Responding to RFIs will require less time and fewer resources, freeing your agency up to focus on the client work that needs doing in addition to landing the new opportunities when they show up.
About Author
Barry O'Neil has led numerous agency/vendor searches and client/agency relationship management 360 review processes for clients such as CFA Institute, TrueCar, Logan's Roadhouse, UScellular, Ulta Beauty, Clarisonic, CenturyLink, CustomInk and many others. He has also participated in corporate restructuring initiatives, client process realignment initiatives, and agency new business reviews and pitch/positioning consulting.